As the marijuana movement gains momentum around the world, extracts are becoming more popular products amongst consumers. Here is how to make rosin with a flat iron:
As much as people love smoking buds, they love to consume oils and shatters. But did you know that you can make your own extracts at home with nothing more than a little parchment paper and a hair iron?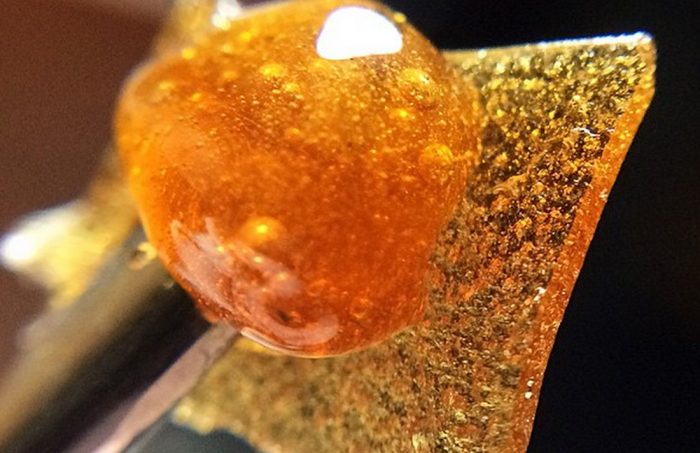 How to actually make it
Marijuana rosin is as easy as one, two three. All you need is some marijuana, some parchment paper and a hair straightening iron. Of course, commercial producers will be using commercial sized heating plates (or irons) to make rosin, for the purpose of DIY, you just need a hair iron.
---
---
Fold a piece of parchment paper inside. The piece should be big enough to cover the piece of marijuana, but not so big that it's flopping around everywhere.
Put the bud in between the two sides of the folded piece of parchment paper and close the hot iron over the parchment paper.
The trichomes on the buds will begin to melt off the buds and into the parchment paper. When it starts to make a crackling sound, it's time to take the heat off.
---
---
When you remove the buds from the paper, the rosin will have begun to dry on the parchment paper and you can scrape it off. This is marijuana rosin! It is extremely potent and rich in THC, so be careful when dabbing or filling up a joint!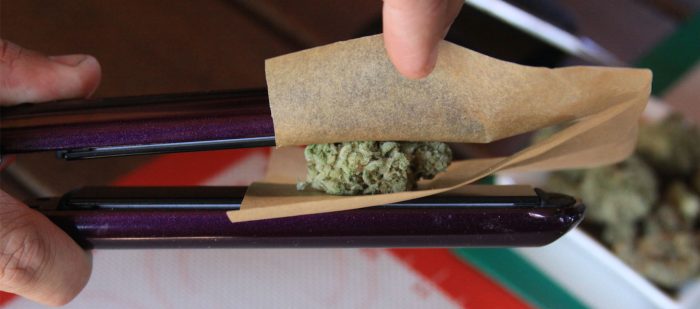 ---
---
Making marijuana rosin is an extremely easy way for you to extract the most THC rich parts of the plant out for you to consume. It does not require any chemical solvents and there is definitely no risk of blowing the place up. So long as you have some buds to spare and make sure you don't burn your hands, this is safe and easy!
---
---