Cannabis stocks will either fall, and become as cheap as they were 12 months ago. If they do, then it will be time to double down before the boom.
Stocks could spike, then settle into a new normal. Meaning you could take out capital at the height, then buy back more shares at a lower price.
Prices could return to 2014 levels. If you invested on the way down, you may want to cash out.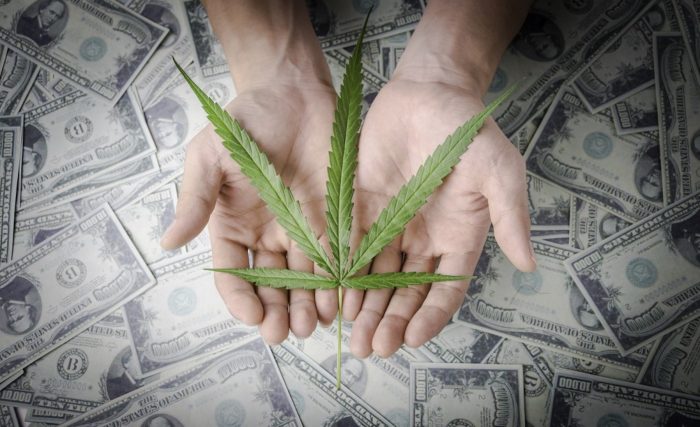 Forget Market Forecasts: Plan for Possibilities
I'm not going to tell you what any stocks will do in 2018. I personally think that Rite Aid (RAD) is a steal at $2.00, Twitter (TWTR) will return to its IPO price, and exceed it eventually, and Tesla (TSLA) is at a plateau that makes no sense given that they are holding half a billion in cash deposits for 500,000 cars not yet made.
But does that mean that these companies will do well in 2018? Absolutely not! And you definitely should not go off my predictions. After all, if I knew exactly what was going on, I would not have been buying penny stock shares in 2014 when they were as high as 50 cents. Instead, I'd have bought in 2016, cashed out in January, 2017, then bought the shares again through the year.
---
---
You don't need a guru to wax poetic about the market, even if he makes sense. What you need is a plan.
If Cannabis Stock Prices Tumble Again
When prices fall for companies that are good (in cash value, not moral values) that means the shares are on sale. This is why after major scandals in 2015, Lumber Liquidators and Volkswagen more than recovered. While people on social media were putting them on blast, vowing to never buy their products again, the smart money purchased shares a month or two later, and earned fast profits.
And so, from 2014-2016, when investors were ditching penny cannabis stocks as a means of cutting their losses, others were slowly buying them up. People were worried they would lose their money, or they were worried that all of the money was being made in crypto currencies. Basically, they lost their nerve, which is the best time to buy.
"Widespread fear is your friend as an investor, because it serves up bargain prices" – Warren Buffett
The truth is, stocks tend not to just go up and up. They often spike, then settle, rise some more, then fall a bit. You need a plan for this.
If Your Investments Spike, Then Settle
As mentioned in an earlier piece, I've cashed out some of my capital in these stocks to pursue another opportunity. The result was that I missed out on even larger gains as Cannabis Science rose 25% and Cannabis Sativa rose 17% the very next day.
---
---
For those waiting to pick up shares in the valleys, the settling of the shares after a spike is the time to buy. But beware, just as a giant like Tesla has been hanging out in the lower end of the $300-range for a couple months, your shares can sit, too. This is particularly trying for investors who check their account multiple times a day waiting for their fortunes to come in.
You need to be patient, and don't be afraid to stay logged off from your stock account. After all, shares may return to 2014 levels or higher, but if you are watching them like a hawk, you'll be so wrapped up in counting your money, that you might sell everything too soon.
Can Prices Return to 2014 Levels or Higher?
Even if these companies prove to have little or no real value, their share prices can easily spike up to over 50 cents, which is where I was buying when I first starting acquiring them.
I know this can happen because of the historical stock charts of other worthless companies. For example, one biotech company a friend of mine owned 1,000,000 shares of had been sitting too long at $0.03 for his taste, so he took the $30,000 he'd invested, went on vacation with some of it, and bought other stocks with the rest. One day he was out fishing and thought to check its share price, which is when he saw that it had gone up to $0.75, meaning that he would have had $750k!
---
---
That biotech is back down to $0.04 a share and has never returned to that level – yet. These stocks could very well rise up to a dollar or more. If they do, I have sales triggers set to sell half and keep the rest.
It's not a perfect plan, but it is a plan, and you should have one, too.
You need to plan for what may happen in the market this year. As always, do not buy cannabis stocks if you need the money to pay bills. You'll just end up buying high and selling low because you won't be able to wait for the big gains.
If share prices go lower again, then you can buy many more shares for practically nothing, If they spike, then settle, you should either hold on, cash out your capital, or buy more for the coming gains that may come. Lastly, if prices shoot up, you may want to take out your capital, plus some profits, leaving the rest for what may come.
---
---