We are now entering the legal age in the USA, which means growing your own weed is becoming more and more possible.
With this possibility, the time has come for marijuana enthusiasts to start growing their own. Without the risk of persecution, growing your own weed comes with many benefits. If you need a little inspiration to get your own garden started, keep reading!
Image Source: Green Rush Daily
You know what's in your weed
The most important aspect here is that all the control will rest with you. How many chemicals end up in your final product will be your choice. If you like, you can even grow completely organic weed and enjoy the fruits of hard labor.
---
---
You can save money
Image Source: CharmCityWire
It is ultimately cheaper in the end to grow your own weed. Depending on what kind o set up you want, it can mean making a bit of an investment at the beginning. However, in the long run, harvesting and smoking your own buds is way cheaper than buying from a dispensary or dealer.
It's not that hard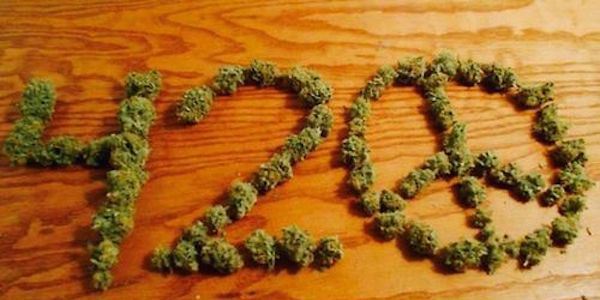 ---
---
Image Source: Smoke Weed Inc
Come on! It's not that hard to grow weed! People say it's just like growing tomatoes. With a little TLC, you can come to really appreciate learning to grow weed. If you are a marijuana enthusiast, knowing what goes into growing it just makes you love it even more.
It's legal now
If it's legal to grow weed where you are, that should be a good enough reason to get your garden started.
---
---
You are going to love it
Image Source: ILoveGrowingMarijuana
You will find that you even come to love having your own marijuana plants. It is a gateway into the hobby of gardening, which is good for the soul! You'll be surprised how rewarding it is to look after plants. And when you finally get to smoke your own buds, it'll be twice as good!
---
---