Medical marijuana is not yet available in all states. There is a significant difference in potency in medical vs recreational products. All states have a higher tax on recreational marijuana products. Typically, most dispensaries can advise you on where to obtain a medical marijuana recommendation.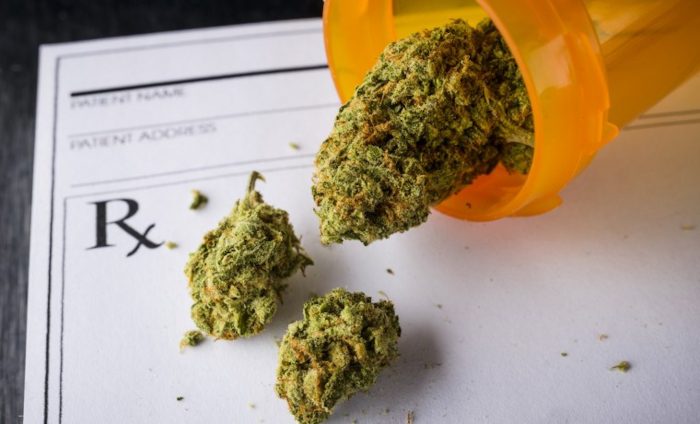 Medical Or Recreational: Is There A Price Difference?
We are in the new era of legalization of recreational marijuana, but what does this mean for the medical card holders in legal states? There is a high tax on recreational marijuana products in most legal states which differs from what medical marijuana patients are paying for their medicine.
If you are just visiting a legal state then obviously you will be subject to paying the designated recreational tax on any marijuana related products. There is a base sales tax added along with any state tax to our recreational products. It is important to note that these taxes have provided such an immense revenue for legal states.
---
---
Being a medical marijuana card holder has its perks. The recreational tax is obviously eliminated for medical card holders. Next we will discuss the difference in quality in medical vs recreational marijuana products.
Medical Marijuana Potency
If you are a medical marijuana card holder you know this already, but there are two separate sides of most dispensaries. While one side is for medical patients, the other is for recreational customers. For those of you that haven't experienced a dispensary quite yet, this may be news to you.
---
---
The potency of medical marijuana is much different than recreational. Most legal states have a cut off on THC milligrams an edible may contain. For example: here in Colorado a medical edible can contain up to 500 mg of THC per product. Recreational edibles can only contain 100 mg per product.
The difference in concentrates and flower can vary. Typically, medical marijuana flower and concentrates are the same quality as the recreational side. However, the tax is significantly lower and some dispensaries may provide a different variety of smokable products on the medical side.
How Do I Get My Medical Card?
If you suffer from one of your states recognized ailments that qualify you for a medical card, it is advised that you seek a recommendation from a doctor. Most dispensaries can lead you in the right direction on which doctor to see. It has been my experience that some dispensaries have coupons for the visit as you will be paying out of pocket. After your medical marijuana recommendation has been made, your physician will usually assist you in sending your recommendation to the state to obtain your official MMJ card.
---
---
If medical marijuana is not yet legal in your state then obviously visiting recreational states is another option. If you suffer from a state recognized medical condition, ask your bud tender for a recommendation for a MMJ doctor near you.
---
---