The leader of America's largest sheriff's office expects the DEA will attempt to block California as it moves towards legalization.
The Associated Press interviewed Los Angeles Country Sheriff Jim McDonnell who is wary about the legalization of recreational marijuana in California. McDonnell is critical of California's legalization efforts, saying officials need to prepare for a potential "health crisis."
McDonnell said it's likely that federal raids will target California to set an example.
---
---
"To be able to set the tone, they may do that. They have the right. It is against federal law."

–Los Angeles Sheriff McDonnell
The Los Angeles Sheriff also anticipates that the legalization effort will drive up crime, which will result in "heavy costs" to train more officers to identify drugged drivers. McDonnell goes onto say:
"We don't have anything where it's similar to getting a blood-alcohol content level, as we would do in the field now. Without a definitive metric to be able to go to court with that – an index if you will – it's going to be difficult to go to court and get the prosecutions the way we now get for alcohol."

–Los Angeles Sheriff McDonnell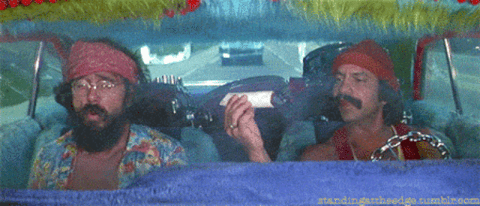 At this point it is obvious Sheriff McDonnell is not a friend of cannabis. In the same interview McDonnell tried to say that if young kids eat edibles they would die.
---
---
"We've seen an increase of the number of kids, in particular, admitted to emergency rooms for ingestion of edibles that in a young kid could be fatal."

–Sheriff McDonnell
The problem is the sheriff obviously doesn't know what he is talking about, the lethal dosage of marijuana is 40,000:1 the average dose. According to the Oregon government a 154 pound human would need to eat 49 pounds of marijuana to die. If we break that down a typical 2-year-old weights around 30lbs, so a lethal dosage for a 2-year-old is 9 pounds. Let's ignore the fact that 9 pounds of marijuana in colorado costs around $20,000, a 2-year-old could never eat 9 pounds of marijuana, it is physically impossible.
The sheriff may not know what he is talking about, but it does look like he will follow the law of California, and will protect users there.
---
---
Source Article: High Times
---
---