All Signs Point to Corporate Takeover of Marijuana Industry by Bayer, Monsanto
Corporate Takeover of Marijuana Industry by Bayer, Monsanto: Following months of negotiations and various offers, Germany-based Bayer has finally sealed the deal with Monsanto, purchasing the seed giant for $66 million. The merger is reported to be the largest all-cash deal on record. The purchase means a lot of things, and none of them good for consumers. For one, it strengthens the monopolization of the world's food supply. It also means more genetically modified organisms (GMOs) and chemicals to be doused on them.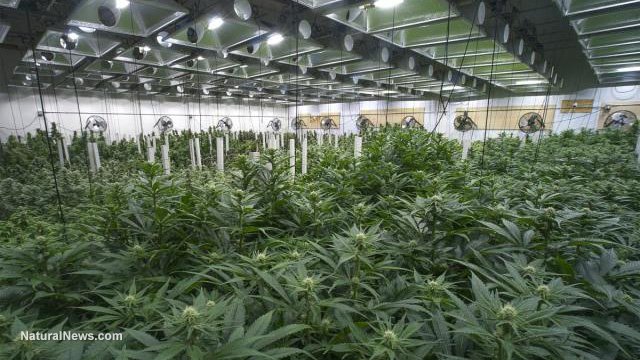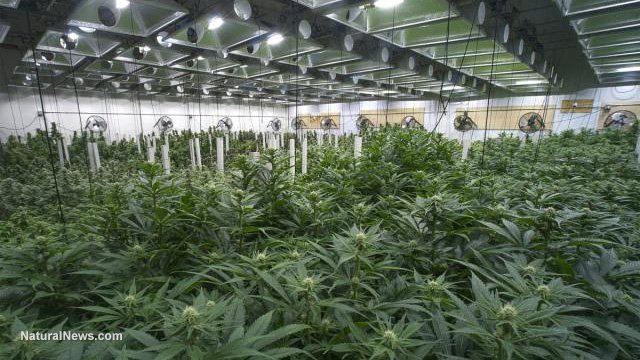 Now, some are predicting the merge could also mean the takeover of the marijuana industry. Monsanto has an intimate business relationship with Scott's Miracle-Gro, "a convicted corporate criminal – and Scott's Miracle-Gro is trying to take over the marijuana industry," according to Big Buds Mag.
 Is Monsanto going after the pot industry?
Scott's Miracle-Gro has looked to capitalize on the expanding pot industry in states where the plant has been legalized or decriminalized. The company's CEO, Jim Hagadorn, stated his intentions to spend up to $500 million to completely buy out the marijuana industry. A Scott's Miracle-Gro front group has already purchased General Hydroponics, Botanicare and Gavita.
Major hydroponics nutrients, lighting, soil, and other grow equipment manufacturers report they've been offered takeover bid by Scott's Miracle-Gro or its 'Hawthorne' front company. Maximum Yield Magazine, which bans marijuana hydroponics nutrients company 'Advanced Nutrients' from its indoor gardening Expo events, welcomed a Monsanto affiliate into its Boston gardening expo several years ago.
---
---
Bayer is of course playing a role in this planned monopolization, as well. The German chemical company does business with GW Pharmaceuticals, a company based in the United Kingdom the gross cannabis and produces medicines from its compounds.
 Monsanto and Bayer share information on how to genetically engineer cannabis
Bayer sells some of GW Pharmaceuticals products, including Sativex, a costly medical cannabis spray that's reported to work less effectively than naturally growing pot. Both Monsanto and Bayer have a history of producing chemical weapons used in war and toxic products, including PCBs, DDT, Agent Orange, Roundup and GMOs. Members of the cannabis industry have seen the writing on the wall in terms of the world's seed monopolies interest in marijuana.
Michael Straumietis, founder and owner of hydroponics nutrients company Advanced Nutrients, has constantly warned the marijuana community about Monsanto, Scott's Miracle-Gro, GMO marijuana, and corporate takeover of the marijuana industry. The two corporations, which have now merged into one, have agreed to share trade secrets about plans to produce genetically modified marijuana.
 Monsanto's investor George Soros attempts to legalize pot in Uruguay
 "Bayer is partnered with GW Pharmaceuticals, which grows its own proprietary marijuana genetics. You can bet Monsanto and Bayer are interested in creating GMO marijuana," said Straumietis.
---
---
Billionaire investor, George Soros, previously waged a campaign to legalize pot in Uruguay so that he could invest in the plant. Soros owns 500,000 shares of Monsanto stock. Straumietis says South American governmental insiders report that Monsanto is working there on genetically-modified cannabis, along with pharmaceuticalizing THC, other cannabinoids, and terpenoids.
The hydroponics nutrients owner warns that if biotech giants get involved in the cannabis industry, they will monopolize it the same way they have the seed, medicine and agriculture chemical industries.
"These corporations have reduced the variety and availability of native seeds. They genetically modified crops so farmers have to buy new seeds every year, and use corporate chemicals like Roundup to grow them. They would do the same thing to GMO marijuana," said Straumietis.
---
---


---
---