You may remember the days that you crack open a cold soda pop on a beautiful sunny day. The trend is shifting to getting together with your boys and sparking some fresh herb on a beautiful sunny day.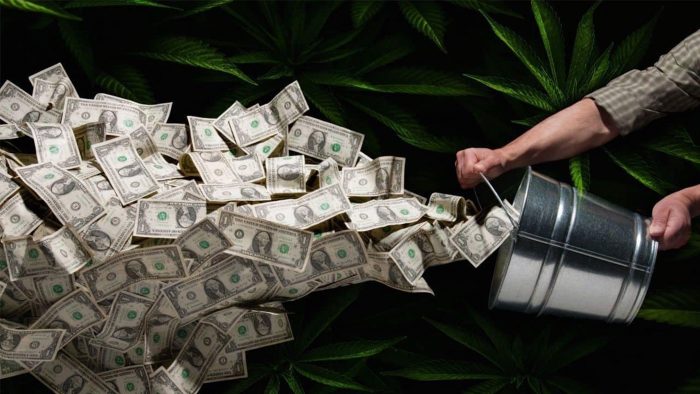 Cannabis sales are unstoppable
Cannabis sales are growing rampantly, year-after-year. The research firm Cowen & Co has predicted that the recreational cannabis industry will reach $75 billion in consumer sales by 2030. That is a ton of money! If you were to compare it to an already existing industry, that's nearly as large as all of the consumer sales in the soda industry.
---
---
Analysts have historically underestimated the growth of the cannabis industry as a whole. For example, Cowen's previous prediction was that the market would reach $50 billion by 2026. This constant inaccuracy and reanalysis is due to the ever growing awareness surrounding cannabis. As well as the de-stigmatization of cannabis that is luring in curious consumers who would not have otherwise tried.
It's typically hard to predict the exact growth of the industry due to states suddenly hopping on the green rush train. Nine states and Washington D.C. have legalized recreational cannabis. On top of that, 21 states have decriminalized it to some extent.
---
---
Watch out, soda!
The soda industry is in deep trouble. With the trend of health-conscious consumers growing, less and less people are willing to pour carbonated beverages down their throat. An analysis done by Beverage Digest shows that soda sales have reached their lowest point since 1985 and is currently sitting at roughly $76.4 billion.
---
---
We live in an interesting era and the more money that consumers pour into legal cannabis, the more likely states will be open to legalizing it. Especially with all of that additional tax money up for grabs.
---
---